Specialized Fee Paid Welder Training

We specialize in conducting customer oriented training programs with industry pertinent theory and application oriented weld practices. All programs are underpinned with emphasis on safety and good housekeeping practices.
Technical Training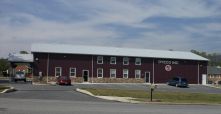 On-Site or In-House Training
Here at Dyeco all training programs are tailored to meet the customer's specific needs. Training courses are available at Dyeco's training facility or on-site.